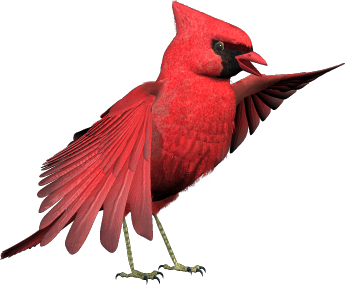 Cardinal.lizella.net
If you're expecting to see some other page here, probably your DNS server is out of date (or your ISP's DNS server is out of date).
The internet is fine, and the site you were looking for is fine - it's just hosted over at our new machine now.
This is really shibboleet.slackbuilds.org, and it's a VPS provided by Omnicity (see below), but it's on the same IP address that the old (dead) cardinal was on, so we kept the old links working...
Thanks to Adam Kennedy and Omnicity for providing colocation and bandwidth.
08:11:42 up 976 days, 4:27, 2 users, load average: 0.00, 0.01, 0.05
Von Neumann was the subject of many dotty professor stories.  Von Neumann
supposedly had the habit of simply writing answers to homework assignments on
the board (the method of solution being, of course, obvious) when he was asked
how to solve problems.  One time one of his students tried to get more helpful
information by asking if there was another way to solve the problem.  Von
Neumann looked blank for a moment, thought, and then answered, "Yes.".